What is a root canal?
When the pupl of your tooth is infected, our dentists in Turlock may perform endodontic treatment also known as root canal therapy.
The tooth infection can be caused by decay, crack or chip in your tooth and so on.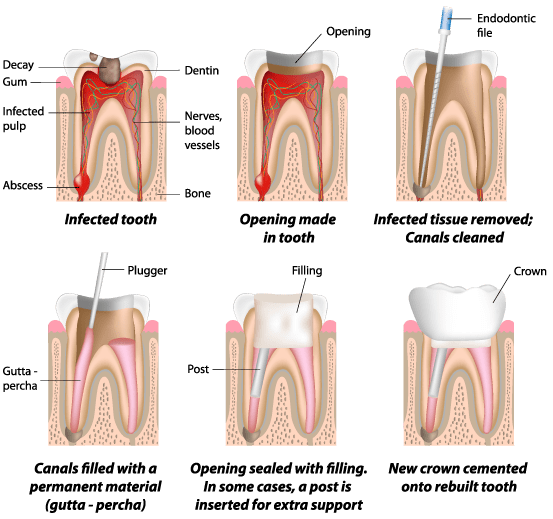 How did my tooth get infected?
Deep cavities and teeth fracture are very common causes of teeth infection. The pulp of your teeth are exposed due to the infection, and bacteria living in your saliva causes an infection that kills the pulp of your teeth. Without the proper treatment, it will cause an abscess, which can damage the bone of the tooth.
What Our Patients Are Saying
I love my smile now and find that I smile all the time. My confidence level has increased and I feel younger.

Dr. Chahal first contoured my gums and then placed porcelain veneers on nine of my teeth, giving my smile a beautiful, white, even appearance.

I replaced my old silver amalgams with porcelain inlays and onlays. I love my new smile and receive compliments on its beauty all the time.

I honestly feel that my overall health has improved. Had I known that a good dentist is so important in your life, I would have sought Dr.Chahal's expertise much earlier!