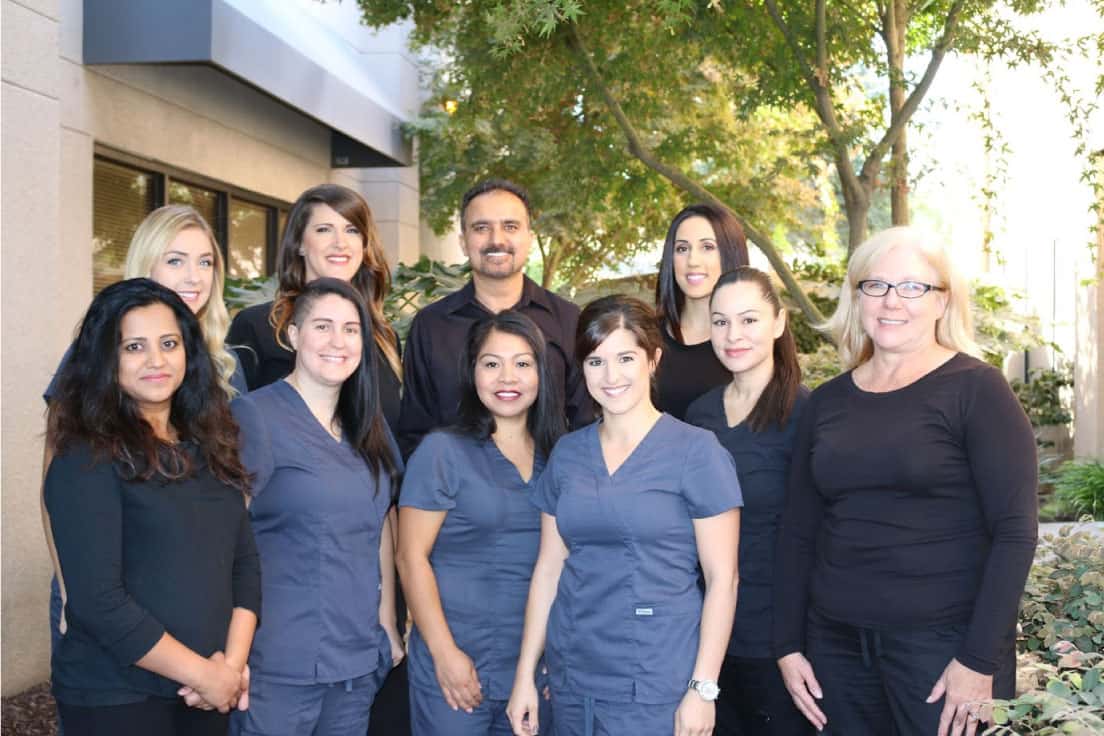 We have a brand new beautiful state of the art facility located at 1520 Fulkerth Rd., in Turlock right off Hwy 99.
There is no more need to travel out of Turlock! We offer orthodontics, sedation dentistry, implant services, cosmetic & general dentistry and much more.
Affordable payment plans & senior discounts available. We have a great reputation and have been serving the Turlock community for nearly 2 decades now. We are gentle dentists and staff that are here to help you maintain healthy teeth and gums for life.
We speak: Spanish, Portuguese, Punjabi, Hindi and Tagalog. Owner, Doctor Surjit S. Chahal graduated from ABSM Institute of Dental Sciences, and completed refresher courses at UCLA School of Dentistry. For over 22 years he has helped thousands of patients maintain excellent dental health and enhance their smiles.
Dr. Chahal is also a graduate of the world-renowned Las Vegas Institute for Advanced Dental Studies (LVI). He is trained and skilled in restorative, cosmetic, and neuromuscular dentistry. The consumer Research council has named him one of the America's Top Dentists. He works with a carefully assembled team of dental professionals who are committed to excellence and comfortable care. Dr. Chahal uses restorative materials that enhance, rebuild, and restore teeth to their near-original beauty.
He maintains a full-time practice dedicated to premier cosmetic and comprehensive restorative dentistry. He is committed to providing exceptional cosmetic creations, while exceeding expectations with impeccable five-star service.
What Our Patients Are Saying
I love my smile now and find that I smile all the time. My confidence level has increased and I feel younger.

Dr. Chahal first contoured my gums and then placed porcelain veneers on nine of my teeth, giving my smile a beautiful, white, even appearance.

I replaced my old silver amalgams with porcelain inlays and onlays. I love my new smile and receive compliments on its beauty all the time.

I honestly feel that my overall health has improved. Had I known that a good dentist is so important in your life, I would have sought Dr.Chahal's expertise much earlier!