What is a dental implant?
If you have a missing tooth, a dental implant will be a great option to rediscover the comfort of eat, speak, and enjoy your life the way you normally do. A dental implant is made of a titanium post with a tooth-colored crown. Implants can not only replace a single tooth but also they can be used to replace multiple teeth, a dental bridge or sometimes a full arch of teeth.
Once your dental implants are placed, you'll notice that they feel just like your natural tooth. If they're maintained properly, they can last a lifetime as dental implants is one of the most stable method to replace teeth. Our dentists in Turlock ensure that dental implants have more advantages than other types of teeth replacement and you benefit from them.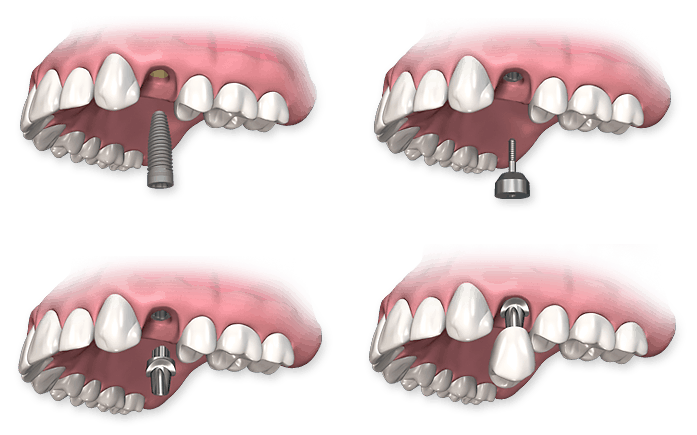 What are the advantages of dental implants?
As mentioned earlier, dental implants act and feel just like your natural teeth.


With proper care, dental implants can last a lifetime.


With dental implants, you can prevent bone loss that may happen in the future.


Compared to dental bridges, it's not necessary to alter the structure of the adjacent teeth.


Why replace a missing tooth?
if your tooth is missing, the biting forces change on the teeth next to it and it will cause the adjacent teeth to shift over time. Therefore, it'll be more difficult to chew and some damages to your jaw joint may occur.
Due to the loss of the root structure of the missing tooth, your jawbone will shrink, and it will change your facial contour and make you look older.
Dental implants are secure and comfortable and it's proven over time. Contact our Turlock dentist office today to ask us about dental implants!
What Our Patients Are Saying
I love my smile now and find that I smile all the time. My confidence level has increased and I feel younger.

Dr. Chahal first contoured my gums and then placed porcelain veneers on nine of my teeth, giving my smile a beautiful, white, even appearance.

I replaced my old silver amalgams with porcelain inlays and onlays. I love my new smile and receive compliments on its beauty all the time.

I honestly feel that my overall health has improved. Had I known that a good dentist is so important in your life, I would have sought Dr.Chahal's expertise much earlier!